Project: Thrummed Mitts
Progress: Done baby! Gimme the GOLD!
To Go: None! Nada! Zilch! I'm done!
Activities other than knitting done on day: Knitted on
Sesame
incessently, searched for needles to do the shrug, couldn't find them. Went out to dinner at Taco Bell ( Had a Chicken Crunch Wrap and Fries Supreme...Fat City but I'm almost over my cold, so it was a reward for my wellness. I realize the irony in that one). Rented Lady and the Tramp (but forgot our VCR's busted) and Transporter 2- good movie!
Total hours of knitting: two at the most. I spend more time fiddling with those damn fleeces.
Photo: Gotta have proof, so here it is:
Ta Da! Two mittens, both alike in dignity.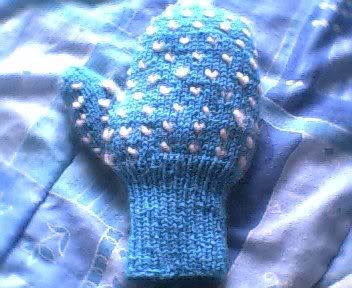 The Right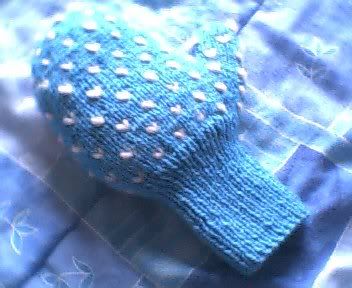 The Left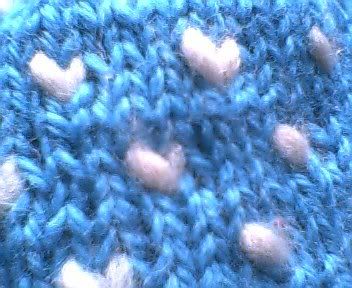 A close up of the cute little fleece v's.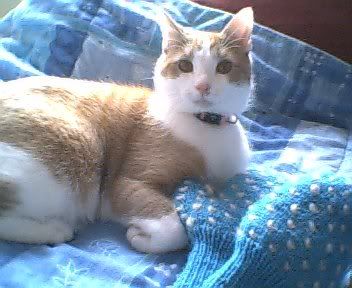 Mahoot quite likes them!
Medals Won By Canada: 5 Gold, 8 Silver, 6 Bronze. Slowly, but surely, we're getting some medals.
Other knitting I did: Finished Sesame's back!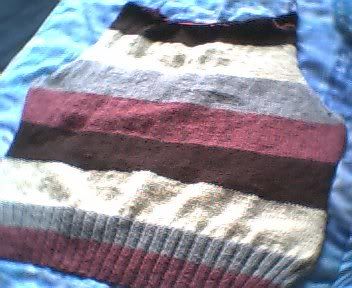 It's the biggest part of the cardigan, so the rest should be a breeze, right? right? I'm actually dreading the collar. And the buttonhole band. Both make my head spin!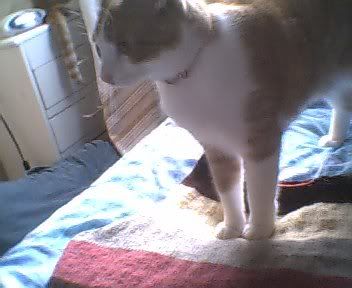 Mahoot approves of Sesame too!