How am I ever going to get a chance to wear all my toasty knitted stuff when mother nature can't make up her mind? It's as warm as July out there! Oh well, I shouldn't complain, I love warm weather!
So, what have I made lately? Not too much, I'm trucking along on a few lengthy FOs, and some Christmas presents, so nothign really to show for my efforts just yet. But I did finish a couple small projects, which I've been fighting with my camera so I can take pictures of them, but here they are!
First, the easy peasy dishcloth, with the easy peasest pattern.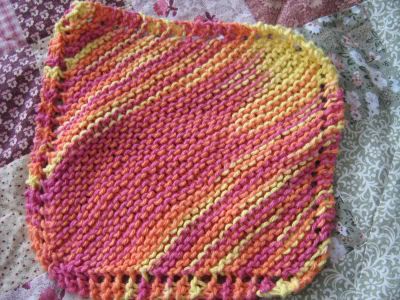 Yarn is
Bernat Handicrafter Cotton
in....a pink, orange and yellow colourway? Sorry, don't have the name at the moment.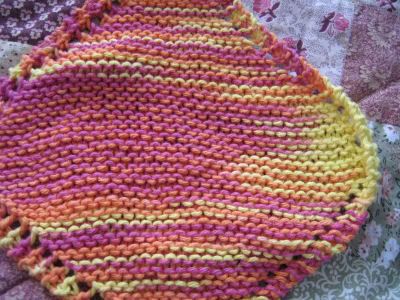 I'm not a fan of the pooling colours in the middle of the cloth, but it's not a big deal.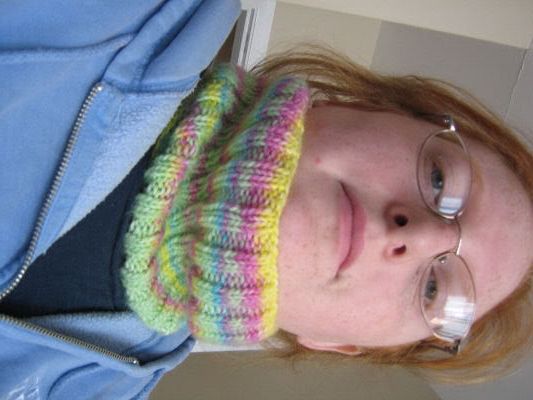 I finished off a cute neckwarmer out of the Katia Mexico yarn I've used for my Newfie mitts. It's a simple tube of about 120 stitches, knit in 2x2 ribbing. Much less yarn than a scarf, and it does the same job!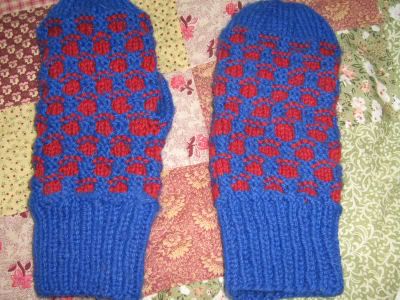 These were more of a repair job. I had to take apart one of these mitts because a mistake I made in the waffle pattern, causing it to be too short. Now they're good as new!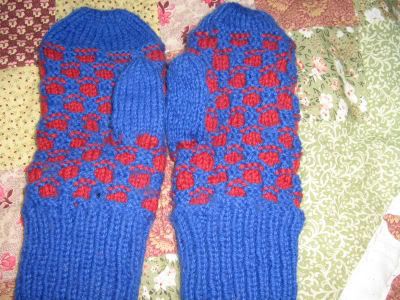 The colours go with my House Unity scarf I made a while back, as well as a green and yellow cabled hat I made to match the scarf as well.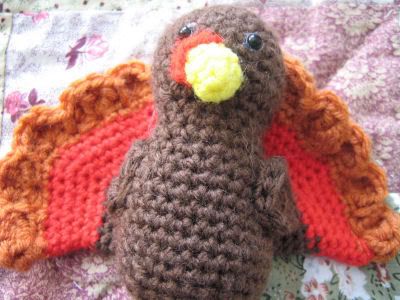 Two weeks ago was Thanksgiving here in Canada. I saw this adorable turkey over at
Bittersweet
and HAD to make him. While working at Kreative Knits that Saturday (yes, I have the job, I LOVE it, it's wonderful, I knit all day!) so I worked on him at the store. He is almost all single crochet, and he was as easy as (pumpkin) pie!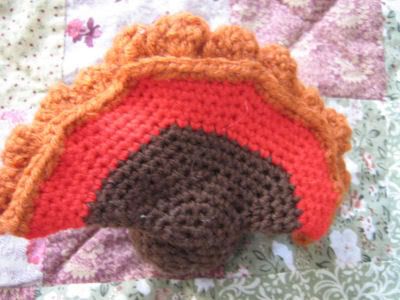 All of the yarns are acrylics I had lying around.
And last, but not least, we have a tiny ladybug infestation. At least 20 are hanging out in our bedroom window. So pretty, but I worry the cats will eat them.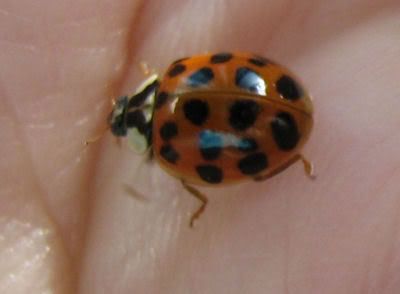 My birthday is in 2 days! Someone buy me
Amigurumi!: Super Happy Crochet Cute
! I worship Elizabeth Doherty and her amazing skills!