I've been complaining for weeks now that I need new slippers. Well, I sucked it up and knit my own.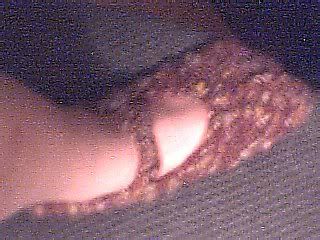 Ta Da! Mary Jane slippers knit out of Bernat Galaxy in Jupiter. I had a couple balls laying around, and as the yarn is borderline interesting/ugly, I had to find some use for it.
Side view: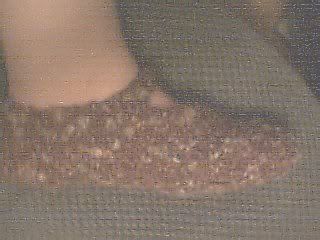 I'm torn between Galaxy looking like those
photos
from outer space, someting I pulled out of the dryer lint trap, or an unsightly tumour. Let's just say the first one, shall we?
I've been making steady progress on my Under the Hoodie sweater. Because of my impatience, I've started the back, front, and a sleeve.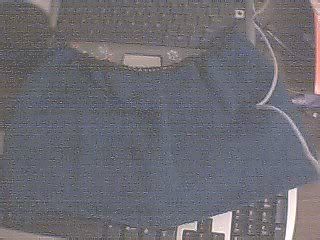 This is the back. I've made it through the first stripe, which is hard to see in this photo (as with everything else). Waiting on the finishing of the sleeves to see how much of the large stripe's yarn I have left.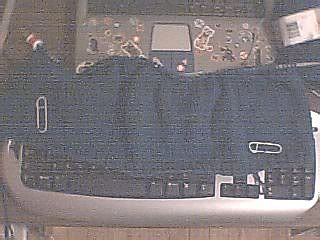 The front. I'm on row 34 of the 49 rows I need to knit before picking up the stiches for the pocket. Little bit nervous about the picking up of stitches, but I'm sure it will be fine.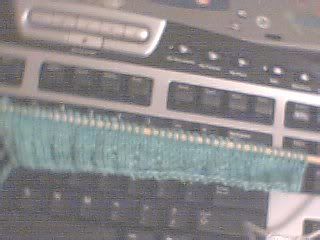 The start of the first sleeve, using my first dyed yarn. It's dyed with Koolaid's Changin' Cherry. I was hoping for a more intense teal, but as the next photo more accurately represents, this is the end result: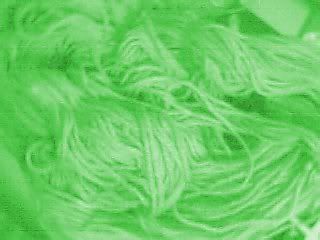 A more minty, spring green. I'm still pleased with the results, though, for my first attempt.
Any way, now that I have all the yarn I need for now, I'm going to try and finish the sweater before the Knitting Olympics comes along. Wish me luck!