Well, I'm a couple weeks from officially graduating, with a nice 3.05 GPA, so maybe I'll have some more time to knit! Lately it's just been what I can concentrate on while at the call centre. So, it's just been scarves and dishcloths! plain ol' garter stitch work. with a few YO's thrown in for excitement. So, I've been using some interesting yarn, at least! Eyelash yarn is my friend, I care not for haters on the fashion yarns!
First up, two similar sideways scarves.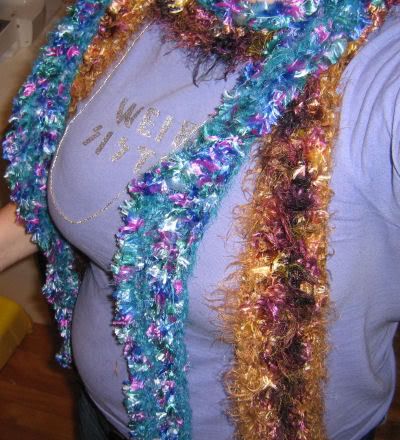 I'm wearing my custom "Weird Sisters" t-shirt. I <3 Tonks, and I'm attempting to put together a costume for the OOTP movie! Anyways, the scarves. Both are made lengthways, using various eyelash yarns.
Scarf #1:
Needles: US 15
Yarns: S.R. Kertzer
Serenade
in colour 2241, Bernat
Boa
in Emu (label said Racoon, but I see now that the label was switched!), S. R. Kertzer
Baby Monkey
in colour 1052 (purple/yellow). The colours went together so interestingly, and it's so soft!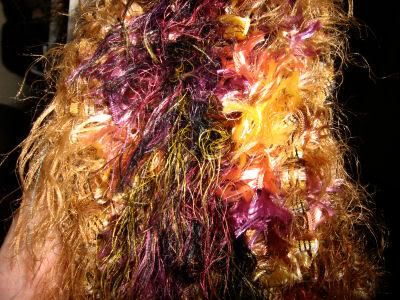 A close up of the stitches. very fuzzy!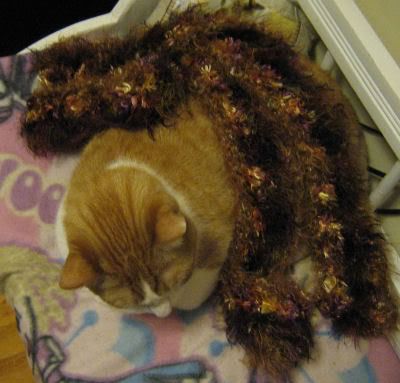 Looks good on Mahoot!
Scarf #2
Needles: US 15
Yarns: S.R. Kertzer
Serenade
in colour 2244, a Bernat Boa knockoff I paid $1 for at EFADS (Everything For a Dollar Store), the color is close to Boa's Toucan.
This one didn't turn out as nice. The colours didn't contrast enough, the Serenade got lost!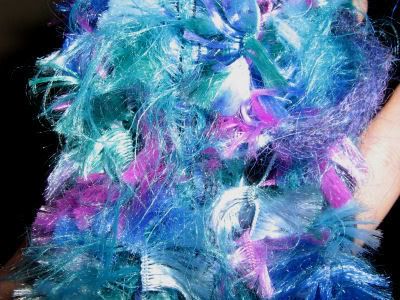 Detail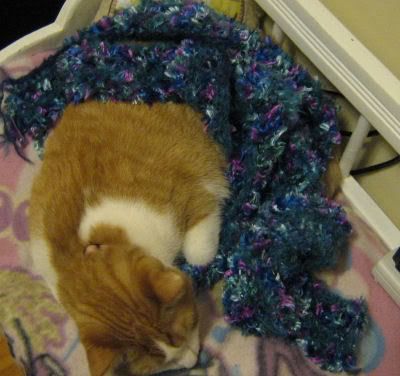 On 'Hoot.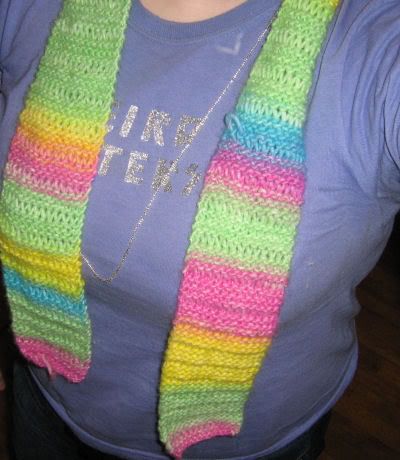 I decided to make a scarf with the rest of my Katia. I wanted a bit of a different look, so I added some YO's for a dropped stitch scarf. It's a bit short, but I'm just using it with a jacket for an accesory, not for warmth.
Needles: US 7
Yarn: Katia
Mexico
in colour 5852.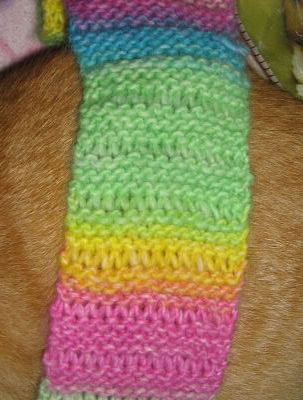 Close up.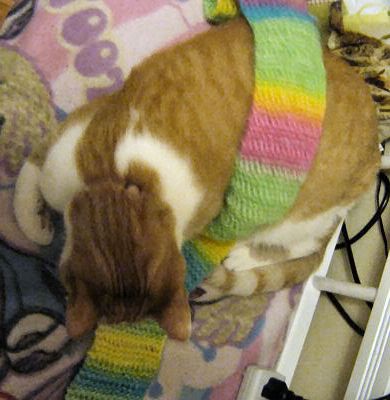 On the fashion model.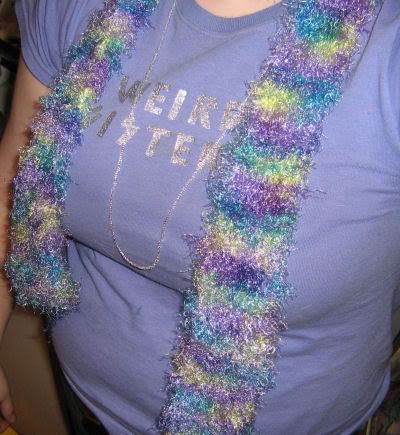 Finally a scarf that matches my shirt! I LOVE this colourway, I couldn't pass it up when i saw it in the store. It reminds me of moon mist ice cream!
Needles:US 15
Yarn: Patons
Cha Cha
in Vegas.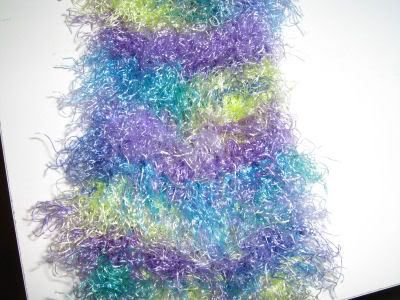 Close up on the ice creamy colours :)
And last, but not least, circular dishcloths in Violet veil Ombre and Summer Splash (Bernat
Handicrafter
)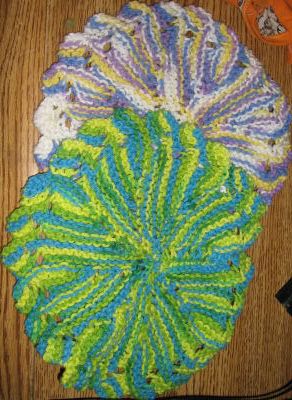 That's it for now, I'll be casting on for my sock pal soon!