Wow, no posts in a very long time. I'd feel bad if I'd actually done much knitting. I haven't. I've been busy working and trying to beat the heat. I've mostly been cranking out dishcloths and plugging along on my Sesame cardigan. No time for much else. But I did finish a couple scarves.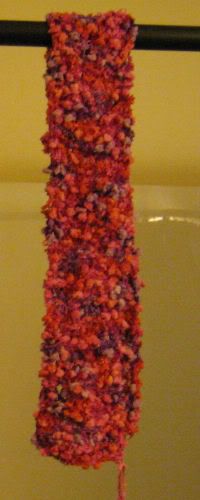 I give you the Red Hat scarves. My mom is starting her own chapter, so I decided I'd use my knitting skills for a quick project for them. I hope to make one for every member, but then if they want more, I think I'll need to start charging. It's kind of expensive, the scarves take 2 balls each...anyway, these two scarves are made with Patons yarn...the colourways are almost identical.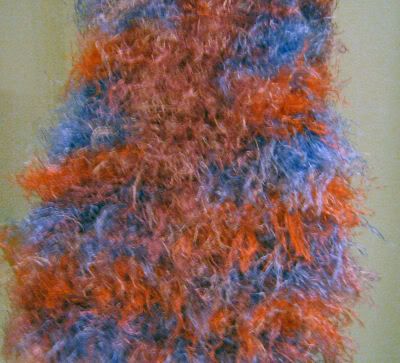 Scarf #1
Yarn:
Patons Cha Cha
in BeBop. Purple, pale pink, fuschia and bright red colourway.
# of Balls: 1 so far, though I might add another. It is a good length already, though.
Needles: US 15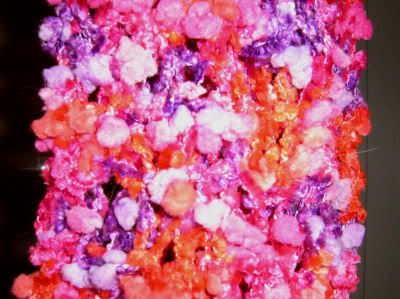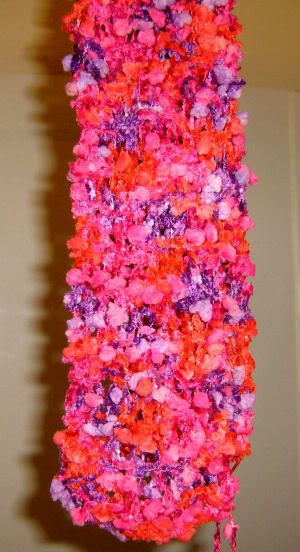 Scarf #2
Yarn:
Patons Ci Ci
in Calypso. Purple, lilac, fushia, bright red colourway.
# of Balls: 1, but will have another added later.
Needles: US 15
Both were done in garter stitch, but no other stitch would have worked very well with them anyway :)
So, That's all for now...til next time, keep knitting and have fun!