Here it is, I have arrived. Wednesday, I went to LK Yarns and bought my first skeins of Noro Kureyon! I feel like an official knitter now...I'm buying "big girl" yarn, so to speak. So, without further ado, I give you my yarn porn.
The Noro!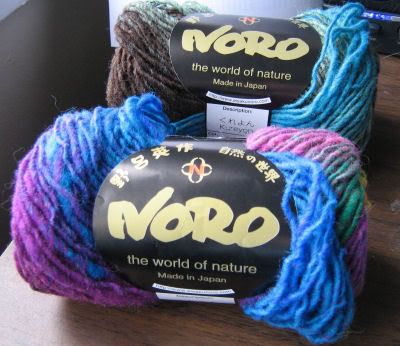 That's colours
156 and 182
. Both are beautiful! Here they are in skeins...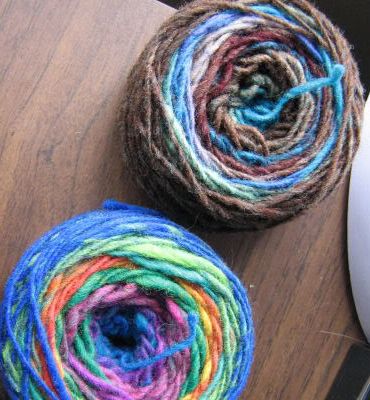 And wound into balls. 156 has teals, greens, browns, blues and burgandies. 182 is the rainbow colourway...everything from bright red to plum.
I also bought 3 balls of Katia Mexico, in a NEW colourway (to me that is). It's so springy, I'm in love!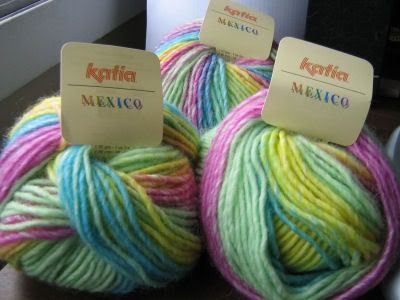 Close up of the heartbreakingly beautiful colours!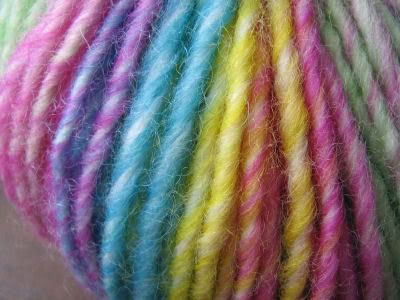 This is colour
5852
, know as "Easter"...a perfect yarn to have this weekend!
So, what to do with these lone skeins? Why, make more Calorimetries of course!
The result of 2 1/2 days of stress knitting (exams and papers, nuff said)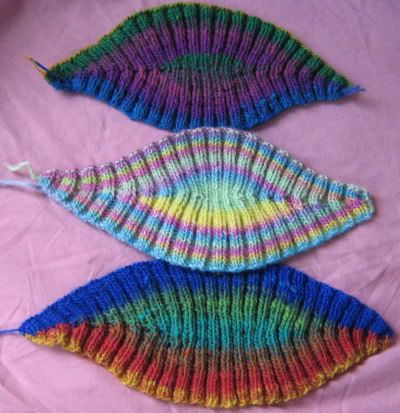 Calori #1 With Noro 182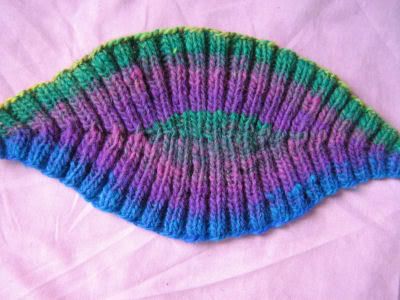 I'm a little pissed, because the skien was two smaller ones tied together, so the colourway started over again, as you can see with the sharp green/purple contrast! I'm the only one who will notice, though!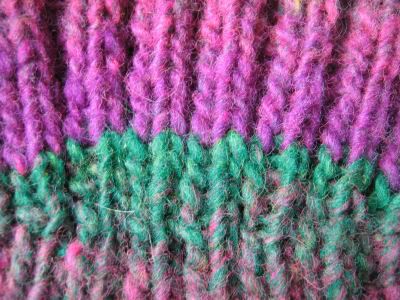 And I think I'll use a gold button for this one...reminds me of a mini wheat.
Calori #2 with Mexico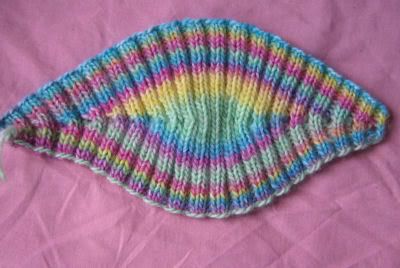 I love this colourway to pieces!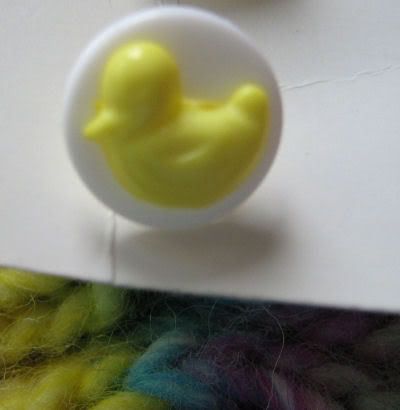 It's getting a cute ducky button!
Calori #3 with 182 again.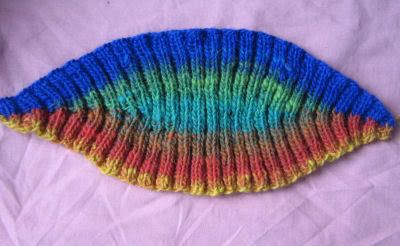 I love the contrasts. I ran out of yarn a few rows short of the end, but I fixed it by using some
Lett-Lopi
in Royal Blue I had from splj 1. It matched perfectly in texture and colour!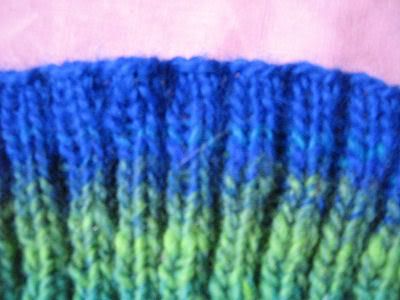 See? the blue matches so well!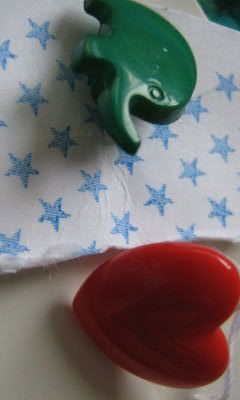 And this one is either getting a heart button or an elephant, haven't decided yet!
Calori #4 still to come...